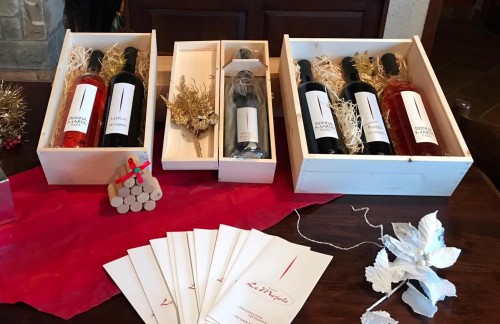 PRENOTA IL TUO NATALE DI-VINO!
Sembra ancora lontano ma siamo già pronti per consigliarti nei tuoi acquisti e regali di Natale!
Ti aspettiamo con le nostre confezioni completamente personalizzabili: tutte le domeniche di novembre dalle ore 10 alle 13!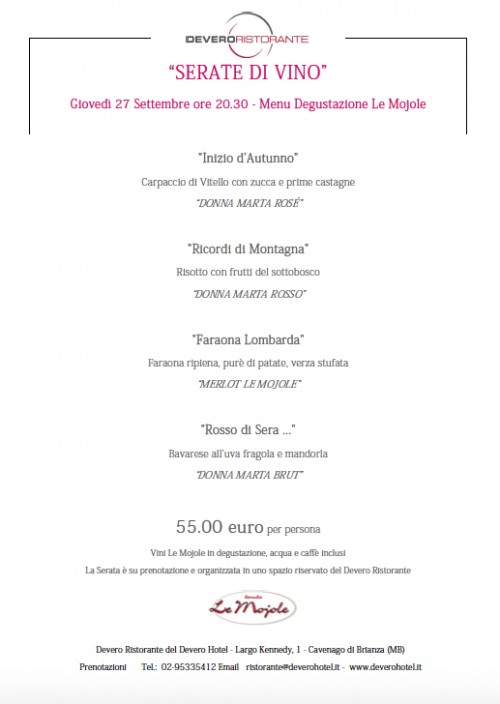 AT DEVERO RISTORANTE IN CAVENAGO BRIANZA A FORMIDABLE WINE TASTING OF OUR WINES
Take note because you can't missi it: at Devero on septembre 27th our wines will be the focus of an interesting taste itinerary. From Brut Metodo Classico to our Merlot 100% or to Donna Marta Rosa, the powerful rosè which has recently won, among more than 6000 labels, the Gold Medal to Berlin WineTrophy in July: all our labels will percfectly match each part of the menu. Donna Marta will tell you about her story: a tale born from love. Book your tasting www.deverohotel.it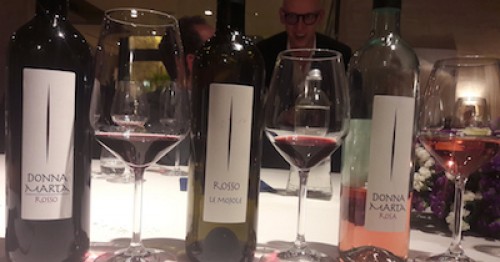 DONNA MARTA'S WINES AT DEVERO FOR A SPECIALISED PRESS DINNER
Donna Marta's wines have been the perfect partner in bringing out the style of Moreno Ungaretti, chef at Devero's Restaurant in Cavenago. Donna Marta Brut, Donna Marta Rosa as well as Rosso Le Mojole have been highly appreciated by all the journalists attending a specialised press special dinner.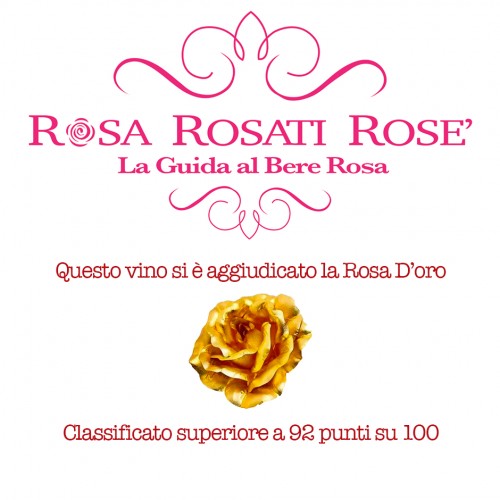 A NEW MENTION FOR DONNA MARTA ROSA
The Donna Marta Rosa 2018 has been rewarded with the Gold Rose, gaining 95 points in the "Rosa Rosati Rosè - La Guida al Bere Rosa 2019 - 2020", the guide totally dedicated to this kind of wines.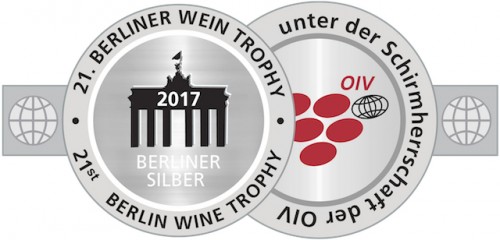 2017: NEW AWARDS FOR OUR WINES
In Berlin Donna Marta Rosa has been awarded with a Silver Medal, an important point for a rosé wine.
The Sommelier Guide of wines for Lombardy gives 4 Rose Camune to our Donna Marta Rosso 2012, significant expression of a land growing in quality.